Classes
About Classes
Yes, we offer classes to help players improve their footskills! The way to the top is through practicing and what better way is there to practice than by enrolling in Footskill classes.
About Classes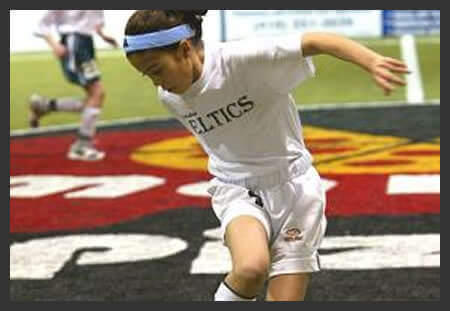 Footskill Classes
In these classes, players can expect to improve their ball control, passing, dribbling, and shooting. The skills taught during Footskill classes enable players to improve their performance level as well as gain the confidence they need to succeed.
Each Footskill class will meet once a week for one hour for five weeks. Also, two levels of classes are offered so there is something that will suit each player. And although it is not mandatory, it is recommended that players complete level one before advancing to level two. Check out below for the ages that usually fit into each level.
Level 1 - Beginner (5 yrs. & up)
Level 2 - Intermediate (9 yrs. & up)
Session Dates:
November 7 - December 12
January 9 - February 13
February 20 - March 27
Beginner Level 1
Tuesday
5-6pm
Intermediate Level 2
Tuesday
6-7pm
Cost
$65
Fee must accompany Registration Form
Future Stars Academy
Future Stars Academy is a soccer based developmental program designed to enhance a child's physical, social, mental, and emotional skills. Our classes are designed to encourage self confidence and imagination in children as they learn the fundamentals of soccer through a non-competitive, interactive, and FUN environment.
The activities in this program will help children learn the importance of sharing and working together as a team. Classes meet once a week with a coach to child ratio of 1:8.
Session Dates:
Session 1: September 13 - October 21
Session 2: October 25 - December 9
Session 3: January 3 - February 10
Session 4: February 14 - March 24
Session 5: April 4 - May 19
Session 6: May 23 - June 30
Class Times
Novas: (18 mo - 2yrs)
Saturdays 9:00-9:35am Wednesdays 6:00-6:35pm


Shooting Stars: (3-4 yrs)
Saturdays 9:35-10:20am Wednesdays 6:35-7:20pm


All Stars (5-8 yrs)
Saturdays only 10:30-11:15am
Shooting Stars and All Stars can now join a team and play in a league each week along with the class. Cost is $40.
Cost
Novas: $65
Shooting Stars & All Stars $75
Fee must accompany registration form